Gardening talks
Who am I?
I'm an amateur gardener. I've been collecting, growing and killing plants for at least 30 years. I started cultivating plants 5 floors up on a windy parapet in Central London and currently have a garden in Wiltshire. I write a gardening piece for the monthly UK magazine LandScape, chronicling my ups and downs in the garden.
I am happy to deliver talks to gardening groups of 30 or more. The talks run for around 45 – 60 minutes. If you would like to consider me as a speaker please get in touch to discuss dates, location and fees. NB: Any proposed venue requires a projector screen and stand for my talks.
Talks
Scents and scentsability
The scent of a flower or brushed by foliage can evoke memories of times and people past, give instant pleasure, or repulse! and yet gardeners often forget to factor scent into their plantings.
Smell is also an integral part of the act of gardening – weeding, turning over the soil, planting. Petrichor, rain falling on dry earth, releasing the bound-in scents. The overwhelming heady mix of scents in the air on a still, warm May evening.
This talk is a ramble around some of the many scented plants I know, grow or have grown. An eclectic trip through the seasons looking at familiar, and not so familiar and unusual scented plants that can be grown to enhance a garden.
Plants with a past
From the gardens of the Elizabethans, to more contemporary gardeners such as Margery Fish, this talk covers a wide range of familiar, and less well-known plants and their histories.
I look at some of the flowers the Florist's Societies of the 18th Century nurtured and showed, including auriculas, pinks and tulips. Plants that came to prominence during the Victorian and Edwardian periods, such as roses, ferns, pelargoniums, fuchsias and peonies. And many more cottage garden and other favourites, most of which I grow, or have grown, in the past.
Kecks, lace and poison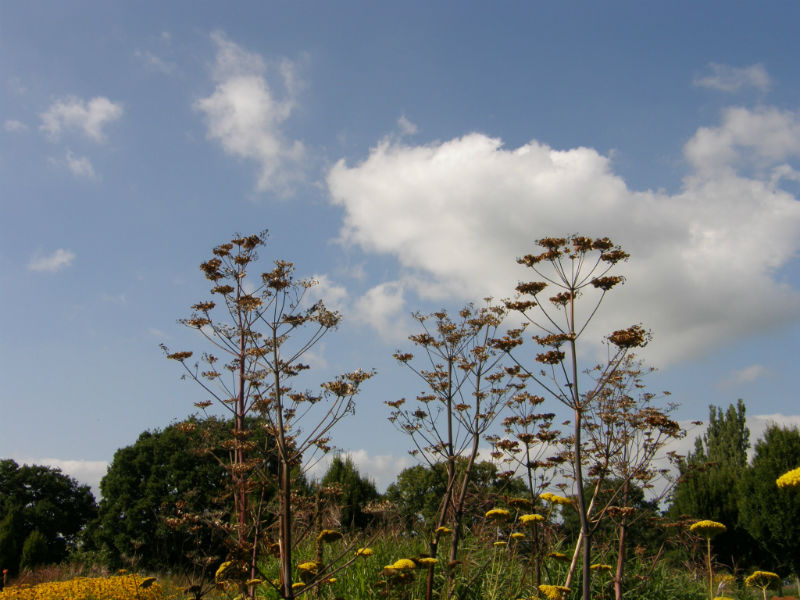 If someone mentions umbellifers, (apiaceae), one might conjure up an image of a froth of wild Cow Parsley, (Anthriscus sylvestris), edging roadsides in early summer. Or you might picture an elegant shaded planting featuring Baltic Parsley, (Cenolophium denudatum), or the dramatic rich purple globes of Angelica gigas in flower. But there is far more to the apiaceae family which also includes eryngium, astrantia, many spices, and of course carrots and parsnips!
I'm still learning about this fascinating family, I have many yet to grow. In this talk I look at some of the more decorative umbellifers, and how designers and plantsmen have incorporated this fascinating family into their garden designs, and how we gardeners can make more of them in our gardens too.
Grasses – can you have too many in your garden?
If you haven't really considered grasses in your garden, or are looking for further inspiration, then I hope this talk will give some practical ideas.
Grasses are a mainstay of many naturalistic New Perennial Movement plantings, and much used by designers to 'neatly' soften urban or hard landscaped areas.
I'll show how grasses are being used by some well-known gardeners to enhance plantings in a range of styles and growing environments. I'll look at some of the grasses I grow, or have grown, in my own country garden, and experiences to date, (I garden on clay). I'll highlight some of my current favourites and why.