It wasn't perhaps the best summer for dahlias, or at least most of them, the heat and lack of moisture held a number back, most grew fairly good foliage but were a little shy to flower.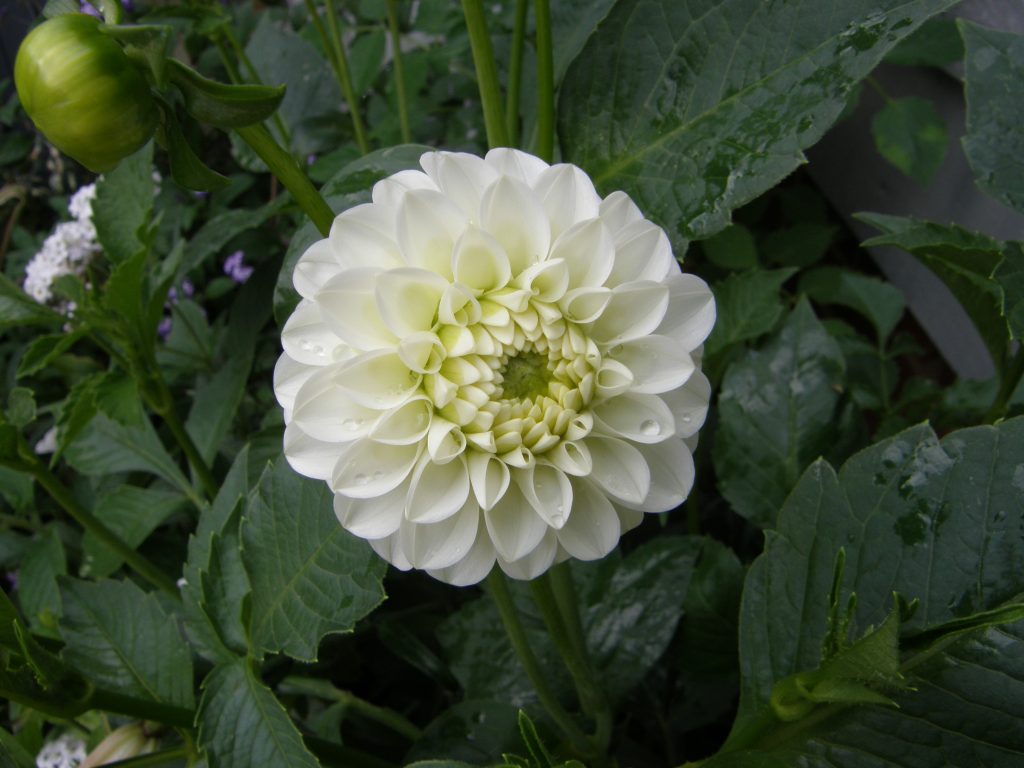 I chose 'White Aster' as it is supposedly one of the oldest dahlia cultivars that is still available, dating to 1879. Some old catalogues suggest that the petals should be fimbriated i.e. have little jagged tips, or did this cultivar get mixed up with another called 'Guiding Star' over time? Anyhoo… this pompom dahlia flowered its socks off in a pot from June until September. For cool looks and flowerpower it is my 2022 favourite.
'Josie' made her debut rather tentatively last year, but this year, again in a pot, she too took the weather and flowered well into October, providing a really good show.
I haven't grown this colarette dahlia before. Planted in a patio pot 'Night Butterfly' remained on the shortish side, the foliage a bit lush and lettucy perhaps for the flower size. There were times I liked the flower colour and form, and others I wasn't sure – jury undecided on this one.